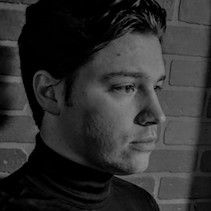 O'Brien Design Studio is a Graphic Design Firm specializing in Logo Design, Brand Identity Systems, Book Cover Design, and Publication Layout for Publishers, Small Businesses, and Entrepreneurs.
Andrew is a Graphic Designer, reformed Network Engineer, hobbyist musician, vinyl collector, and hoarder of books. He resides in Southern California with his wife and their pup.
Andrew has been a professional in the Design Industry since late 2019; previously working in the Information Technology field for almost a decade. Both have given him insight into client needs, how best to meet them, and how to keep their businesses running smoothly and efficiently.